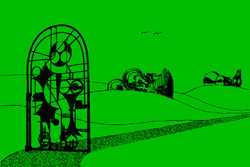 Inspirational Speaker
Bjorn Ollner Conceptual Designer Architect SAR / MSA
Bjorn Ollner will inspire as he speaks on the topic of: "Almost anything is possible ". He will discuss innovative ways of approaching the creative process in order to maximize the results, how to trust your own intuition and actively provoke new ideas.
Bjorn has invaluable insight cultivated from a career working in Europe and North America for the last 35 years. He has put magic and wonder into his work while keeping it practical, durable, safe and accessible.
He will share with you his experience in the design field, where his success has been due to a combination of originality, creativity and technical expertise.
Mr. Ollner will be happy to input his ideas in a small group where a different point of view may help to crystalize a proposal, or he can speak to a larger audience sharing his enthusiasm for finding solutions to new design challenges.
©2000 Ollner Design. All rights reserved.
| | |
| --- | --- |
| | |
---